Confetti, Streamers and Confetti Hire Equipment
Welcome to Confetti Supplies!! We keep in stock all manner of professional quality loose confetti and bulk streamer products. We can supply you with as little as 1kg of confetti or hundreds of streamers for tours and shows!
Professional loose confetti
Who do we supply? We supply everyone from your local school, wedding, theatre & nightclub right up to festivals and touring shows. We have no minimum spend and we stock most colours and shapes. Because of this we can provide custom confetti to tie in with the colour scheme of your event. We also hire firing equipment from simple confetti cannons to huge stadium shots.
Bespoke Printed Confetti
Looking for something to make your event stand out from the crowd or a brand enhancement opportunity? Take a look at our printed confetti, we only have a 10kg minimum order and can do anything from 1 colour single side to a full colour print or design onto confetti even bank notes! Our printed confetti is made to the exact same standards as our other products ensuring its colour fast and fireproof to EU standards at all times. 
Our Most Popular Products
We stock a full range of confetti for use with our hire equipment or to be purchased separately. We have large stocks of the most popular colours and shapes such as rose petal confetti and snow confetti in stock in the UK ready for delivery next day.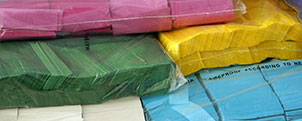 One of our favourite effects in combination with great lighting are metallic streamers, they can produce stunning visuals for weddings, parties, clubs & tours. Metallic Streamers can be fired out of various hardware check out our hire stock for ideas.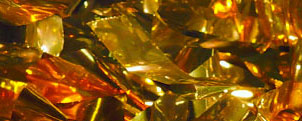 Electric Powershot Confetti Cannons or Streamer Cannons are the perfect solution for firing multiple confetti or streamers cannons at once. We also have a handheld versions reaching the same distances of up to 12m for confetti and 20m for streamers!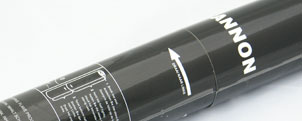 Our Most Popular Hire Equipment
We have a huge stock of electric confetti power shots ready for hire as complete kits with base plates or truss clamps and controllers or as stand alone units to add to your own equipment.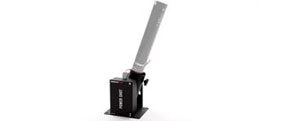 Swirl Fans are an elegant confetti drop system creating a shower of continuous confetti rain. perfect for use in theatres, on runways or at a wedding available in two sizes to suit your needs.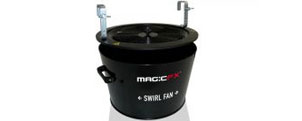 CO2 Confetti Blasters can throw confetti up to 25m making them a fantastic effect in big venues or outdoors for festivals with a bonus effect of a cloud of white CO2.